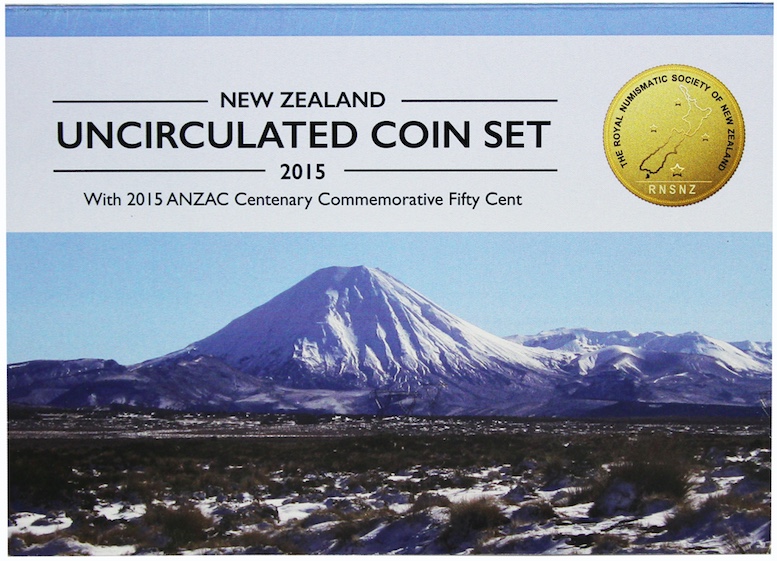 We can now take orders for the 2015 RNSNZ coin set of UNC New Zealand circulation coins. We expect to produce around 220 of these sets for sale to members and others who might want them. Members will have priority. Any member that wishes to purchase one or more should order now.

The cost is $30 per set plus postage and packaging of $2.15 per set (unless you can collect the set in Wellington.)

We will supply 10 sets at $280 to members. The postage and packaging costs for these parcels will be $4.95.

Each set contains UNC examples of the 6 coins minted for circulation in 2015, being all 5 circulation coins 10, 20, 50 cent, $1 and $2 plus the ANZAC 50 cent. The coins are packed in a similar style to those in the 2014 set issued three years ago, with coin details. All have been drawn from UNC coins for circulation and are selected examples, but some will show bag marks.

The set was produced by the RNSNZ with the support of the Reserve Bank and New Zealand Post, which made the images used in producing packaging for the commemorative 50 cents coin in 2015 available to us for use in these sets.

We expect to deliver the sets from late October. Please advise us by email (preferably) of your order by 20 October 2019 to Secretary@RNSNZ.org.nz

Payment should be made to the RNSNZ account at 02-0560-0038103-00 with your name and 'UNC set' as reference. If paying by cheque, please make it out to the Royal Numismatic Society of NZ Inc. Overseas members may use PayPal to SECRETARY@RNSNZ.ORG.NZ but please add 5% to cover the fee.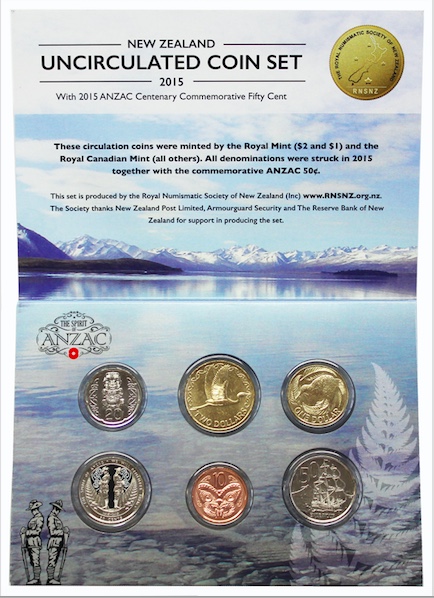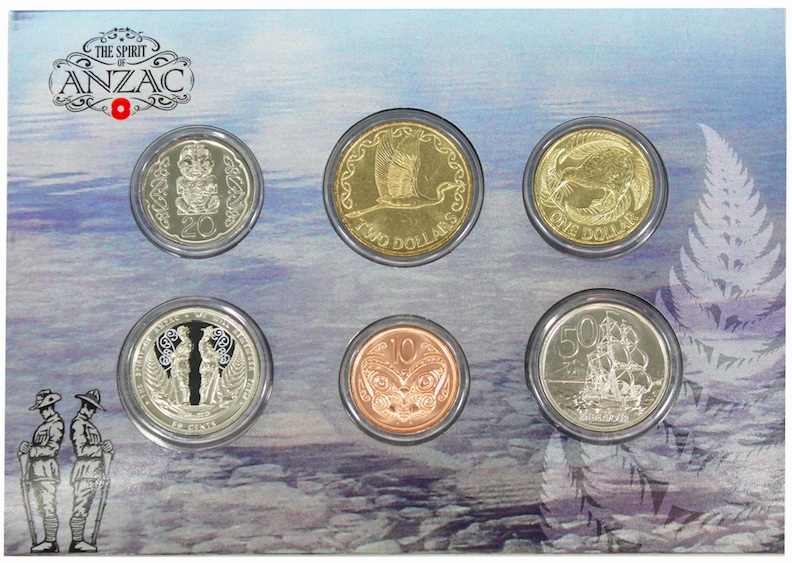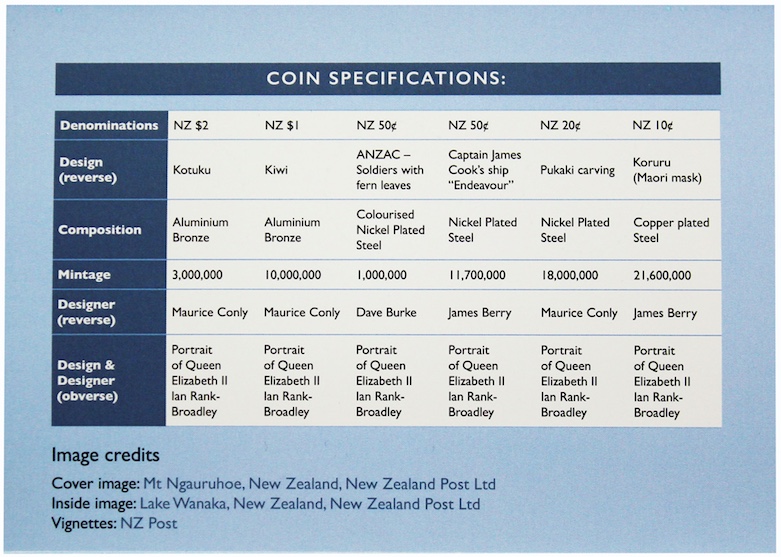 A few of the 2014 sets remain available for any collector who failed to secure a set when these were released in 2016.